After water, sand is the most widely used natural resource.
Sand is mined, smuggled, and stolen, and the impacts of this have far-reaching socio-political, economic and environmental implications, accelerating coastal erosion, and destroying ecosystems that are relied upon by coastal communities for their very existence.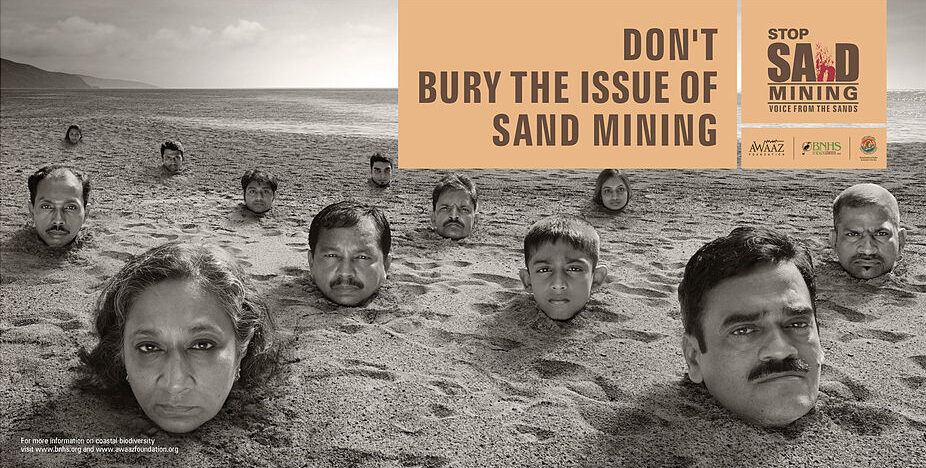 Beach sand mining has been illegal since 1991 when the Coastal Regulation Zone Rules were first notified thirty years ago. Although illegal mining on beaches has continued nevertheless, the scale has been comparatively lesser than in rivers, where it has devasted entire swathes of land and water. Major Indian rivers like the Ganga, Yamuna, Godavari and Kaveri face existential threat…
Photo: Coastal Sand Mining Awareness Campaign poster created by Awaaz Foundation and BNHS for the UN Convention on Biodiversity in Hyderabad, India 2012 (uploaded by Sumaira Abdulali, CC BY-SA 3.0 via Wikimedia).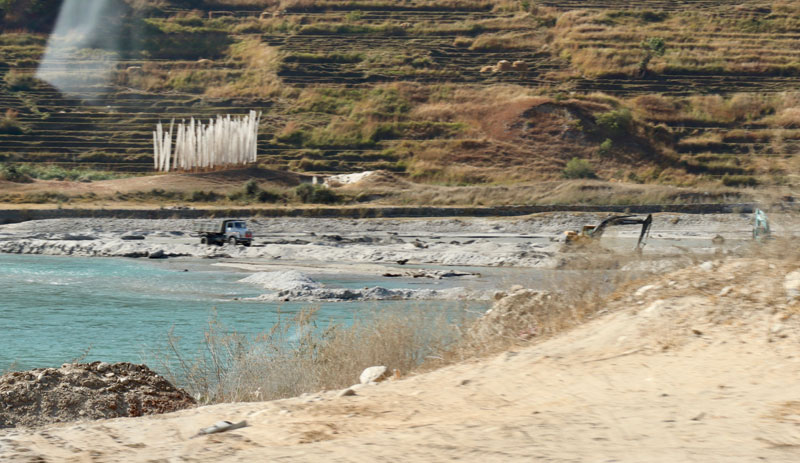 Tourism is essential to Morocco's economy, and its beautiful beaches are a vital part of the attraction for visitors. In an ironic Catch-22 situation, however, meeting the demands of this industry is indirectly destroying the very coastline that tourists are coming to enjoy.