Climate Change | Sea Level Rise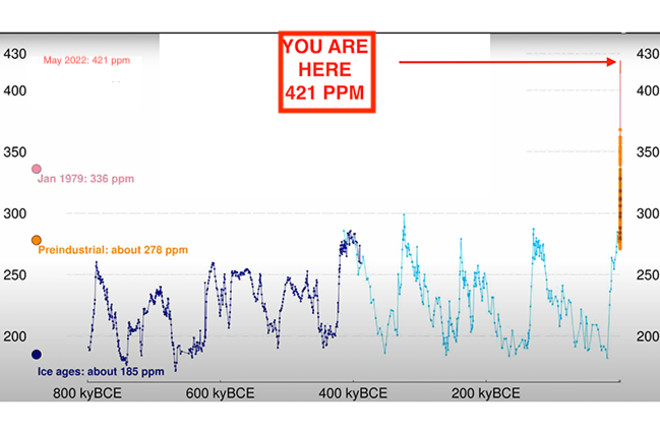 CO2 levels are now 50 percent higher than in pre-industrial times — a level not seen for 4 million years.
Every year at this time, headlines proclaim that carbon dioxide in the atmosphere has climbed to record high levels. But that really shouldn't be all that surprising, given that CO2 has risen to a new high every single year but one since direct measurements began in 1958.
Now, however, an arguably more meaningful milestone has been passed.
Illustration (courtesy of NOAA Global Monitoring Laboratory): Carbon dioxide in the atmosphere has reached its peak level for 2022, topping out at 421 parts per million. As seen in this graph, that is far higher than any concentration in the past 800,000 years. (Note: kyBCE = thousand years before the current era. The blue curves represent data recovered from Antarctic ice cores.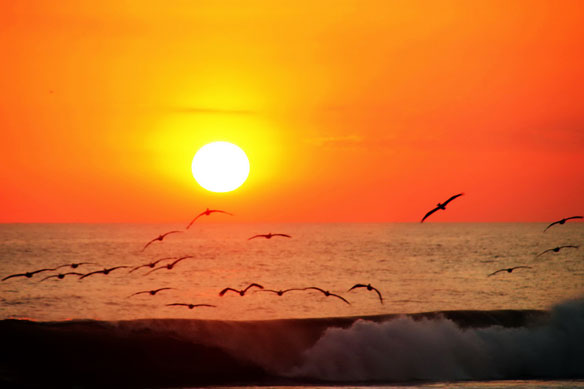 The economies of rich countries will shrink by twice as much as they did in the Covid-19 crisis if they fail to tackle rising greenhouse gas emissions, according to research.