"The unprecedented plastic waste tide plaguing our oceans and shores, can become as limited as our chosen relationship with plastics, which involves a dramatic behavioral change on our part…" — Claire Le Guern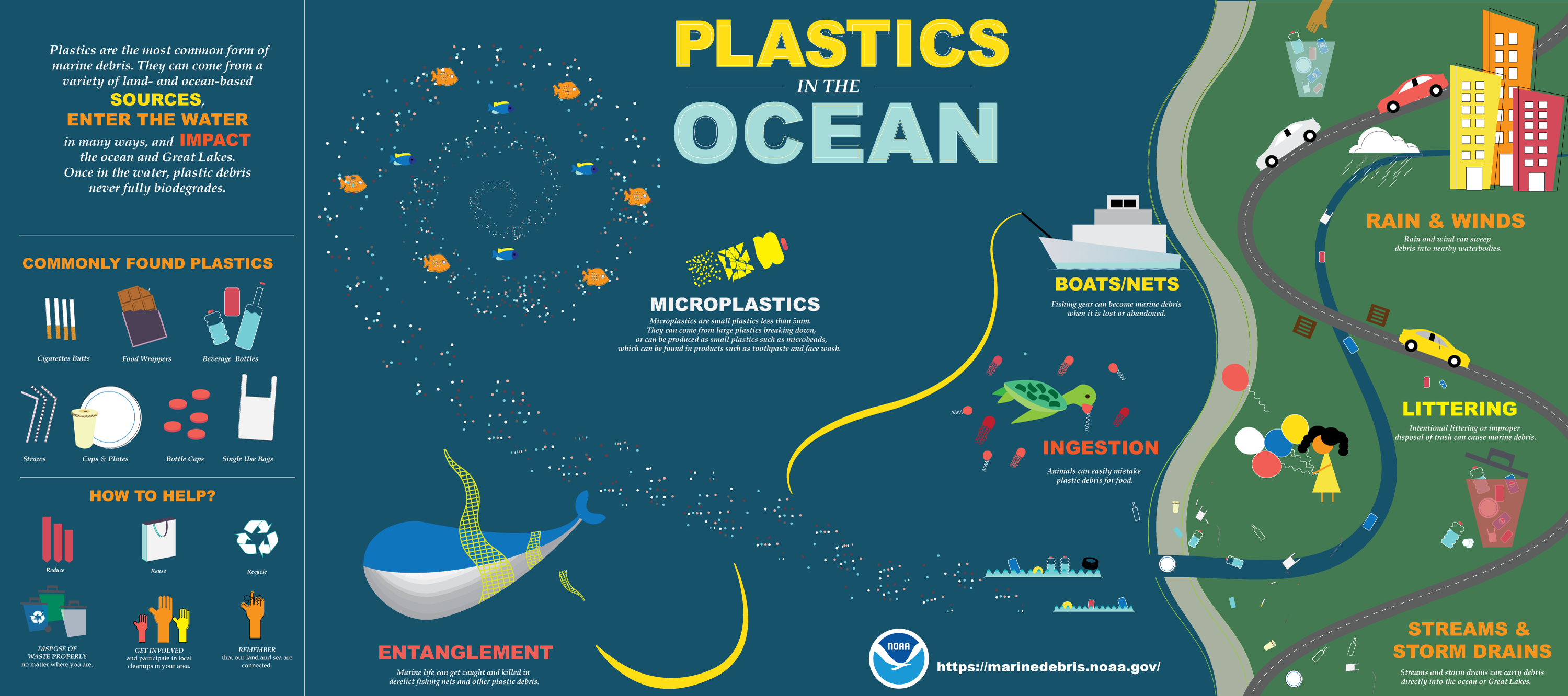 By now, it is well known that the oceans swirl with plastic. More than 8m tonnes pour into the seas every year, spewed out via rivers, dumped along coastlines or abandoned by fishing vessels. Plastic even contaminates ocean air, where particles are kicked up by spray and then blown about the planet by the wind. In many places on Earth, it is literally raining – and snowing – plastic.
Illustration (courtesy of NOAA): Plastics are the most common form of marine debris. They can come from a variety of land- and ocean-based sources, enter the water in many ways, and impact the ocean and Great Lakes. Once in the water, plastic debris never fully biodegrades.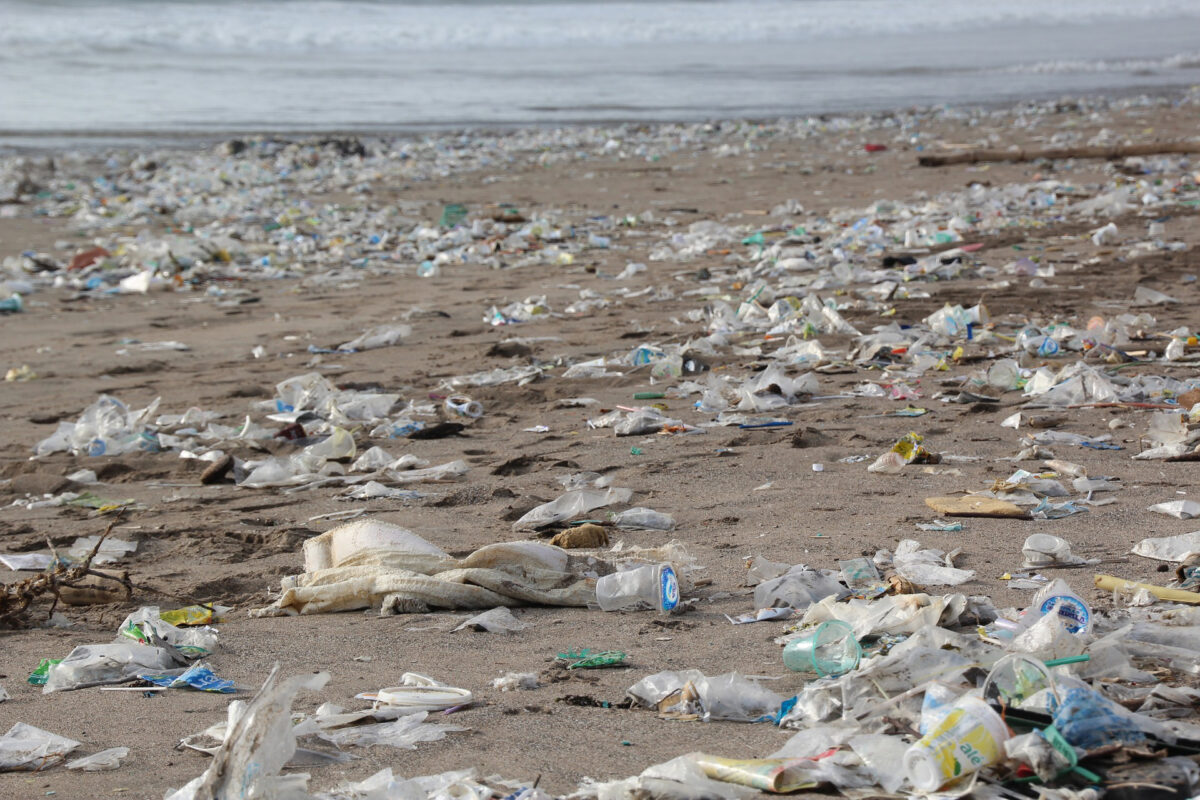 The Surfrider Foundation and our partners in the Plastics Free Washington Coalition/Washington Sin Plástico are celebrating as Governor Jay Inslee signs into law SB5022, a major piece of legislation that will help tackle the plastic pollution crisis.