Featured, is an example of unsustainable and palliative coastal protection at its worst, on the beach, at the village of Southampton.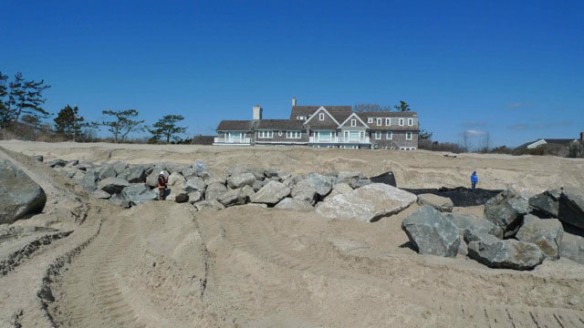 Construction of a large rock revetment, certainly one of the largest structure in the entire US designed to protect only one house.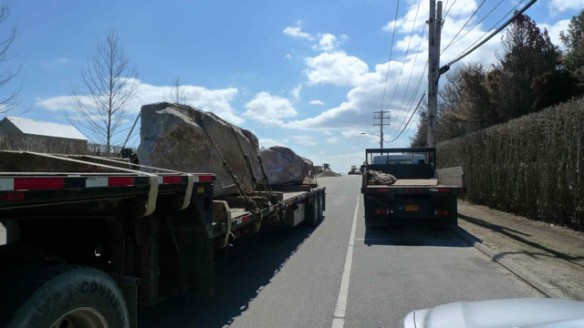 The rocks are the size of cars and average 20-25 tons, which aliment existing concerns about the growth and expanding size of bulkheads and seawalls along the Southampton Shore.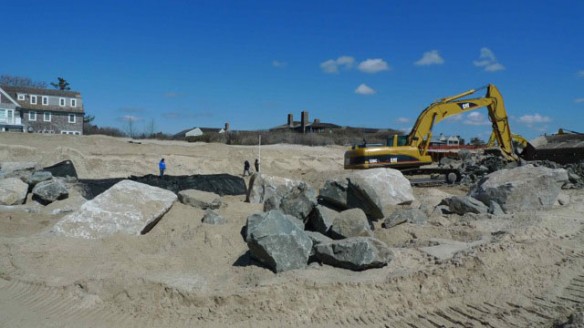 The structure will have long-term, negative impacts on the beach and on the neighboring beaches along the coast. Structures this big will never be removed.
This is a blatant example of brute force coastal protection at its worst, counterintuitively and de facto, going against the necessary sensible adaptation to long-term sea level rise and climate change.
For more information, please contact Robert Young, PhD, PG, Director, Program for the Study of Developed Shorelines, Western Carolina University